We are the world's first producer of high quality and genuine sec-containing selenoproteins. Our recombinant selenoproteins have a specific activity very close to that of native enzymes purified from tissues.
We have the capacity to produce virtually any selenoprotein on demand by our customers, using a confidential
work-for-hire contract. Order directly from us or from any of our trusted distributors. 
We offer in stock recombinant selenoproteins for rapid delivery and tailored production of unique selenoproteins available upon request
All our products are genuine selenocysteine containing selenoproteins, according to the specifications given below. Several other commercial vendors of recombinant selenoproteins incorrectly label them as selenoproteins, while they are typically sold as Sec-to-Cys or Sec-to-Ser substituted variants.
Learn more about our recombinant 
production system for 
sec-containing selenoproteins on our
technology
page.
Do you have any question about our products?
Please don't hesitate to contact us and discuss it with our selenoprotein experts.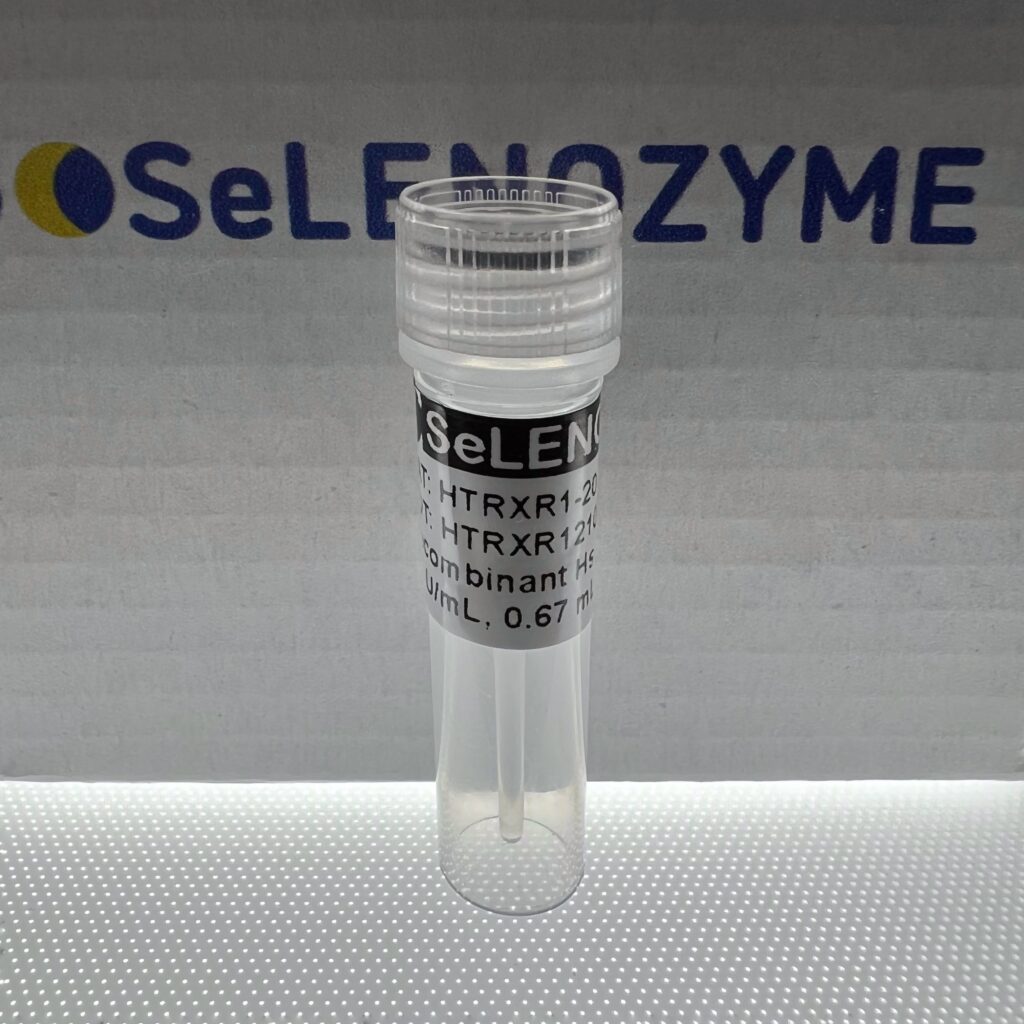 No matter if you buy recombinant proteins from us directly, or through any of our worldwide distributors, you will always receive high quality products. At SeLENOZYME we strive to provide our customers with knowledgeable service and advice. Be sure to ask us if you want more information of what makes our sec-containing selenoproteins the best.